Filing an Insurance Claim for Water Damage
Water damage can occur for a wide variety of reasons. Your roof may have a gap or you may have an active plumbing leak. Other reasons could include a natural disaster, like a hurricane or flood. Many homeowners find the process of restoring their property complicated. If you need to file an insurance claim, the experts at Rain to Drought Water Restoration & Mitigation can help!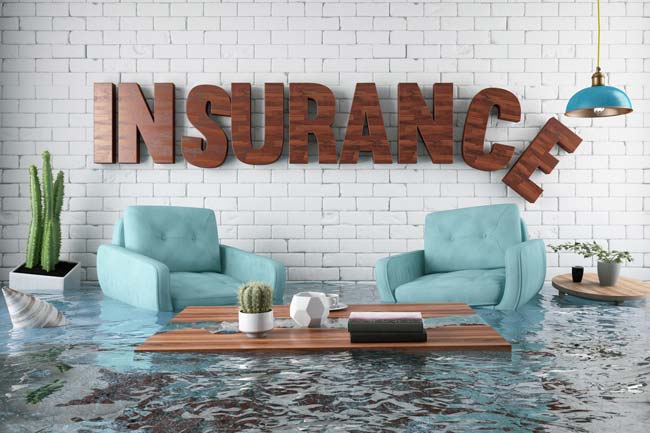 Right after the damage occurs, you need to contact your insurance company. Frequently, your insurance policy will cover any water mitigation and restoration costs. The insurer often requires filling out paperwork and providing proof of the damage. We will help you do the paperwork right the first time.
How to Properly File an Insurance Claim
Before ever contacting your insurance company, you should review your insurance policy to determine what type of coverage you have. If you have any questions about your policy, you can give your insurance company a call before you start filling out the paperwork. Once you know what's covered, you can start your insurance claim.
Showing the Property Damage
Next, you need to start taking photos or videos of the damage, whether it came from a plumbing leak or a storm. Don't throw anything away since your adjuster will need to see it, but you can do minor cleaning.
Once the adjuster visits the scene, you should contact Rain to Drought Water Restoration & Mitigation. We have experience with damage assessment and water mitigation and restoration insurance claims. We will provide a written estimate, so you have an idea of the costs associated with the process. You'll also need to present this estimate to the insurance company.
After a Storm or Plumbing Leak, Schedule an Appointment With Us!
Whether you have moisture damage from a plumbing leak or a flood, Rain to Drought Water Restoration & Mitigation is the company to trust with your restoration needs. Schedule an estimate today by calling us at (602) 583-1782 or by filling out our online form to get started.