What to Do When You Have Moisture Damage
Right after you experience a flood, a storm, or a leak, you need to take steps to prevent additional damage.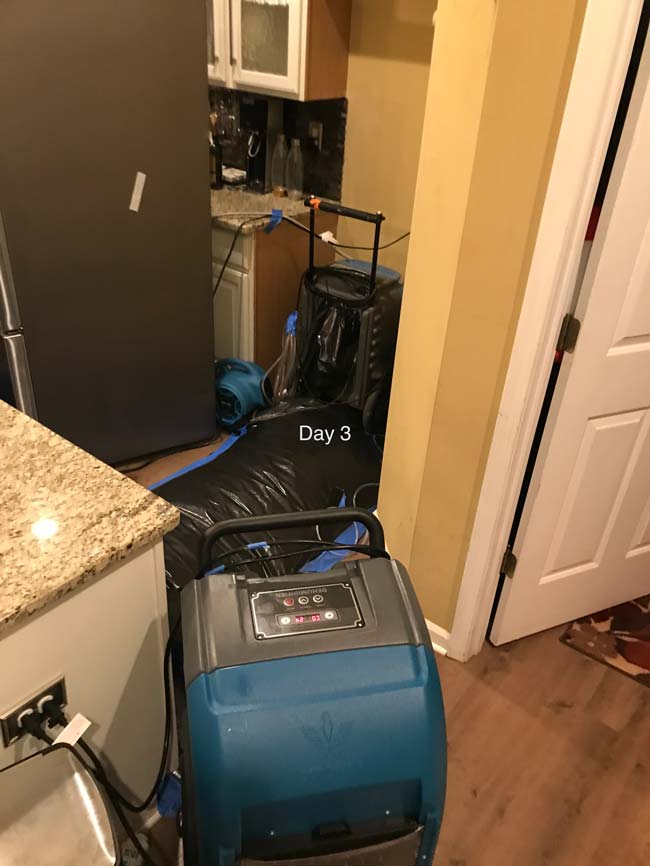 The water damage repair specialists at Rain to Drought Water Restoration & Mitigation can assist you with the cleanup and restoration of your property. We also recommend that you take the following steps, but only if you can complete them safely.
Water Damage Repair and Cleanup Checklist
You cleaned up as much of the water as you can. You started drying activities. What else do you need to do?
Immediately call your insurance company, but do not wait for the adjuster to come. Start cleaning up right away to prevent any additional damage. Don't throw anything away. Instead, keep damaged items for your adjuster to see.
Turn off any power or gas services. You should also call out an electrician to verify that the grounds are safe to enter.
Check the structural components. If they are leaning or in danger of falling, don't enter the property. 
Even if walls appeared undamaged, they should be opened up to stop additional structural decay and to prevent mold growth.
Purify your water unless a local water or utility company deems it safe.
Throw away any food that isn't in protected containers like cans. Thoroughly clean containers with disinfectant before using them again. Toss any utensils, wooden cutting boards and baby items. Metal and ceramic kitchen pots, chinaware and pans can be cleaned and disinfected.
Quickly remove any rugs and carpets. These items rarely are salvageable during water damage repair. However, if you want to try and salvage them, spread them out, hose them off and let them dry outside. Consider hiring a professional carpet cleaning service. 
Upholstered furniture and mattresses should also be thrown away. 
Schedule an Appointment Today!
When you need water damage repair services, expect nothing but the best from Rain to Drought Water Restoration & Mitigation. We have years of experience assisting property owners like you. Give us a call at (602) 583-1782 today or fill out our online form. We will respond quickly.